Meet Dr. Tyler Steward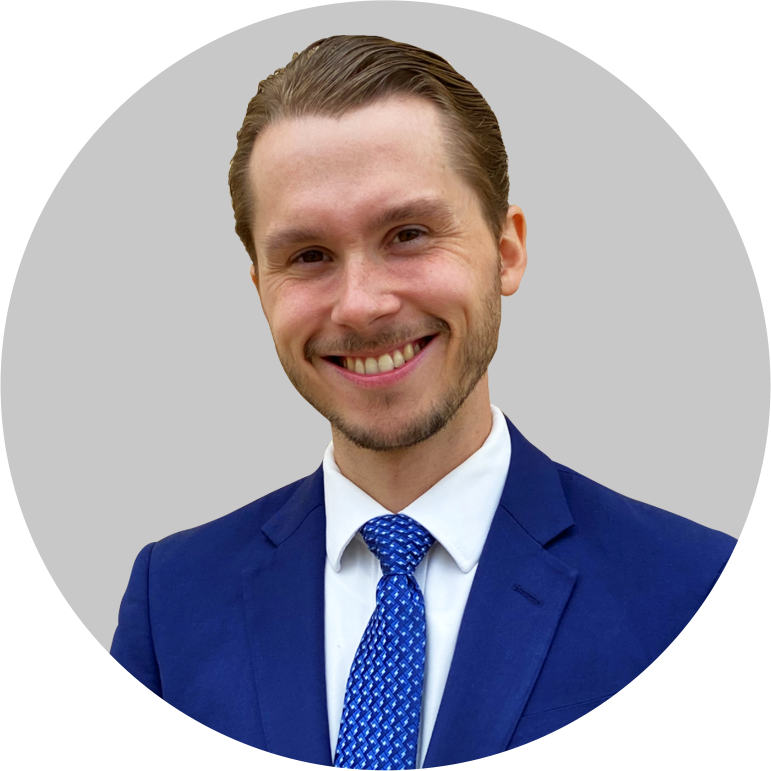 Dr. Steward grew up playing hockey, and made the varsity team as a freshman in high school. "As the little guy on the team, I got banged up pretty badly. I messed up my neck." The only provider that was able to help him was a chiropractor. Dr. Steward also noticed improvements in his overall health after beginning chiropractic care! This intrigued him, which eventually put him on his path of chiropractic.
Education and Certifications
After completing his high school education at Eau Claire North, Dr. Steward enrolled in Life University. "By choosing to complete my undergraduate studies at this school, I was able to submerse myself into chiropractic learning before entering into the doctorate program. I began to learn the philosophy, science, and art of chiropractic through clubs and seminars." He obtained a Bachelor of Science in Biology and a Doctor of Chiropractic degree.
UPPER CERVICAL CARE »

Dr. Steward completed his internship at Berner Family Chiropractic in Marietta Georgia. He learned under Dr. Berner, who is a board certified Orthospinologist and is a board member of the Society of Chiropractic Orthospinology. "Having the opportunity to learn from a world-renowned Upper Cervical Chiropractor allowed me to learn the small details that separate the great providers from the extraordinary providers."
Dr. Steward earned a technique certification in the Pierce Results System. "This system allows me to pinpoint exactly where the patient's problem is coming from." While at Life, he also served as president of the Pierce Results Club on campus. He also obtained a certification in Orthospinology Upper Cervical Procedures. "Orthospinology Upper Cervical is the basis of care at Peak Vestibular Center. By correcting an upper spinal misalignment, many patients receive relief from multiple issues."
Dr. Steward has published a study on Meniere's Disease and Upper Cervical chiropractic care in the prestigious Journal of Upper Cervical Chiropractic Research. "I became very interested in how well patients that are suffering with Meniere's Disease respond to Upper Cervical chiropractic care! I chose to write research on this topic to show, objectively, how Upper Cervical care can help people suffering from Meniere's Disease." Resolution of Meniere's Disease in a 68-Year-Old Female Following Upper Cervical Chiropractic to Reduce Atlas Subluxation Using Orthospinology Technique: A Case Study & Review of Literature.
In His Spare Time
Outside the practice, Dr. Steward enjoys playing hockey and spending time in the outdoors. He likes hunting, fishing, hiking, cross-country skiing and all things outdoors. Dr. Steward competes in cross country ski races such as the 50K Birkie. Dr. Steward is a member of the Hudson Chamber of Commerce and the Wisconsin Chiropractic Society.
Experience for yourself how natural chiropractic care can make a difference in your life.
Contact us
today to book an appointment! Free consultations are available.

Dr. Tyler Steward | (715) 690-2211