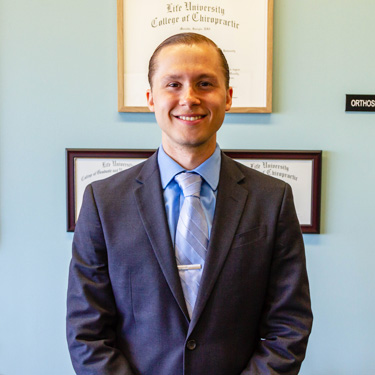 So, there you are.  Lounging on your deck, sipping a warm coffee, reading the Star-Observer with a wandering mind, "What shall I do on this beautiful summer Saturday?"  You think to yourself.  You get a little nervous, remembering February's Polar Vortex and record setting snow, knowing each day is a day closer to that once again.  But, you live in the Saint Croix Valley! The land of world renowned Trout steams, hiking trails, parks, beautiful views, restaurants galore, and countless events! So take a breath, refill your coffee, and read all of the activities below to give yourself inspiration to have some fun!
Hi everyone! My name is Dr. Tyler Steward and I am an Upper Cervical Chiropractor at North Peak Chiropractic.  We are going to stray slightly off of the chiropractic path today to talk about all of the fun summer activities in the Saint Croix Valley! I have met many business owners and professionals within the Saint Croix Valley.  No matter who I talk to, there is always a common trait. Everyone LOVES the St. Croix Valley! Check out their favorite summer activities below!
Favorite Activities
Tasia Ashton, Owner | Two Redheads and a Wolf | TRW | Website
"My favorite summer activity in the St. Croix Valley is just being outside in general. Whether it's just walking downtown Hudson and River Falls enjoying the local shops and restaurants to off roading in the woods. I love the spirit of the community especially in the summer!"
Kendra Morgan, Financial Advisor | Edward Jones | Website
"My favorite summer activities include tubing down the Apple River, hiking at Willow River State Park, and listening to free music in the park."

Dr. Kelvin Shane, DDS, Owner and Dentist | Riverview Dental Clinic | Website
"There are so many fun things to do in the St. Croix Valley during the summer. Two of my favorites are hiking Willow River State Park and paddle boarding with my dog, Loki."
David Rakovszky, Owner / Master Electrcian | Sunset Electric | Website
"There is so much Summer Fun in St Croix Valley! From camping at Willow River, going to the falls, kayaking on the many lakes and rivers near by. To biking on the mountain bike tracks in River Falls! St Croix has it all!"
Tim Bergman, CPA | Guinn, Vinopal, & Zahradka, LLP Accountants | Website
"My favorite activities in the St Croix Valley are bike riding with my family and enjoying the St Croix River."
Chris Kost, Executive Director | YMCA in Hudson WI | Website
"My favorite summer activity is playing golf at our local course and taking the family to Knoke's for ice cream and then a walk through downtown and Lakefront park."
Mitchell McNamara, Chief Operation Officer | McNAMARA COMPANY | Website
"My favorite summer activity is rollerblading up Brown's creek trail for a few miles and returning back to downtown Stillwater for a Leo's chocolate malt."
Kristen and Dan Koepke, Owners | Cracked Barrel Winery | Website 
"Summer is such a wonderful adventurous time of the year. From kayaking the rivers, hiking through Willow River Park, or taking in the scenic roads on the motorcycle, there is never a shortage of things to experience." 
Dylan John Seurer, Realtor | RE/MAX Results | Wade Hanson & Associates | Website 
"My favorite summer activity is hiking at Willow River State Park early in the morning or late at night. Evening are typically spent on the deck with friends or the San Pedro Cafe patio."
Dr. Tyler Steward, Owner and Upper Cervical Chiropractor | North Peak Chiropractic | 
"My absolute favorite summer activity in the St. Croix Valley is to kayak the Kinnickinnic river! It is very therapeutic. I also love to rollerblade through Lakefront park, walk on the old toll bridge, and enjoy the many events that occur downtown such as Booster Days.  Fly fishing on the Upper Kinni has been an activity that I began to pursue this summer as well."
Closing Remarks 
We are very blessed to be located in a community that has such an abundance of activities! So, make sure to get out to Willow River, kayak the Kinni, do some rollerblading, golfing, fishing, or just enjoy the beautiful scenery and vibes of our downtown communities before you need to decide if 6 layers will be enough to keep yourself warm!
We are so proud to be a part of this wonderful community!  When you need us, we will be there with helping hands. Give us a call!